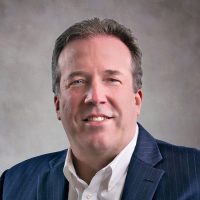 Mr. Horton serves as Chief Financial Officer (CFO) for Eagle Telemedicine. In this role, Mr. Horton has more than 20 years of financial leadership experience in the healthcare industry.
As a Certified Public Accountant and Six Sigma Certified Project Manager, Mr. Horton leads the company's efforts to improve margins and decrease expense. His experience working with large financial and sales teams, allows him to guide the growth strategy at Eagle Telemedicine.
Before he was named CFO, Mr. Horton served in numerous Finance and Accounting roles within the healthcare industry, including serving as the CFO at Encompass Rx and Regional Finance Director at Quest Diagnostics. Under his guidance, Encompass Rx achieved tremendous revenue growth that led to the acquisition of the company by CVS Health. At Quest Diagnostics, he was responsible budgeting, forecasting, financial planning and acquisition for a five-state region. Mr. Horton completed a
Bachelor's degree in Business Administration & Economics with a dual concentration in Accounting & Corporate Finance at California State University, Fullerton.