The leader in technology-enabled inpatient care.
Flexible Telemedicine for Sustainable Healthcare Resilience
Eagle Telemedicine is the leader in technology-enabled inpatient care for sustainable healthcare resilience. With a virtual team of 300+ physicians in 17+ specialties, Eagle delivers care services that improve patient outcomes, mitigate coverage gaps, expand specialty access and help hospitals enhance care quality and reputation in the communities they serve.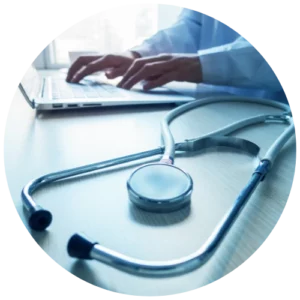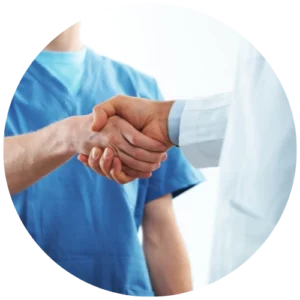 Improve patient outcomes by leading the industry through insight an innovation, providing hospitals with the best solutions to enhance access to care.
Enhance hospital performance with a collaborative culture that sets the standard for a constantly evolving industry.
Serve the underserved by cultivating partnerships with hospitals—large and small—to empower them to make a positive impact in their local communities.
ON-DEMAND WEBINAR: 5 Things to Know Before You Kick Off a Telemedicine Program.

— Robyn Paulsen, Director of Telehealth, Community & Business Development
Iowa Specialty Hospitals & Clinics
"With Eagle, every call has been answered instantly – always in less than three minutes. Now, a nurse can text the Eagle TeleNocturnist and get a response right away. That's great continuity of care."

— Brandon Clary, CFO
AnMed Health Cannon
"Eagle's TeleNocturnist team hit the ground running and quickly became an integral part of our clinical team. They are proving true to the estimates they provided about transfer."

— Doug Romer, Executive Director, Patient Care Services
Grande Ronde Medical Center
"With Eagle Telemedicine, nighttime is the easiest part of the day for us to cover now. People think of telecare as a different modality, but it's really just a different way of providing the exact same services we provide in person. It's a rock-solid approach , and I'm happy we have it here."