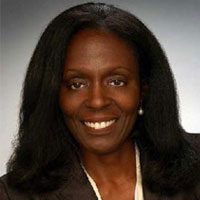 Dr. Leslie Reynolds
Neurology Medical Director &
TeleNeurologist
Bringing Neurology Telemedicine to Smaller Communities
Dr. Leslie Reynolds is both a long-serving TeleNeurologist and Eagle's Neurology Medical Director. In both roles she acts as an advisor to all of the company's neurology telemedicine program and the remote neurologist that support our TeleNeurology and TeleStroke services.
She is a graduate of Duke University's Medical School, and during a medical school rotation discovered her affinity for neurology. The "cerebral nature" of neurology appealed to her. "A patient's diagnosis is seldom straightforward, and I really love the process of getting to the answer," she says.
During her career, Dr. Reynolds has led the development of numerous Neurology/stroke programs. "The opportunity to join Eagle seemed like a perfect fit," she says, "to bring Neurology to smaller communities that desperately need specialty care."
"As a physician, I've really enjoyed the work because it allows me to stay sharp in all aspects of Neurology — reading EEGs, seeing acute inpatients and outpatients," says Dr. Reynolds.
Eagle's neurology telemedicine service provides hospital inpatient and outpatient consults for stroke, multiple sclerosis, Parkinson's disease, seizures, headaches, and cognitive/dementia patients. This allows stroke patients, who require very timely treatment, can get tertiary-level care in their hometowns, she says.
Too many small hospitals don't have access to a neurologist, and I am proud to lead Eagle's neurology telemedicine program bringing our services to them, so patients can get the treatment they need.
– Dr. Leslie Reynold, Neurologist, TeleNeurologist and Neurology Medical Director at Eagle Telemedicine
Working remote neurologist jobs gives physicians the opportunity to make a difference in patients' lives all over the country from home. These doctors are on the front lines of improving access to specialty care in areas where it is often not available. Why?
The shortage in neurologists exists worldwide, including the US where an aging population is facing stroke, dementia, and other neurodegenerative disorders without sufficient specialists to treat them. Hospitals see patients with life-threatening aneurysms, head injuries, seizures, and other serious conditions that require inpatient care — and the trained eyes of a neurologist — but there is no neurologist on staff.