Barriers & Trends
While telemedicine has been around for several decades, it is still a relatively new addition to the arsenal of tools used in today's healthcare system. As a result, Eagle Telemedicine conducted a telemedicine adoption survey polling 425 physicians, hospital administrators, executives, and inpatient-care nurses nationwide to determine the barriers and trends within telemedicine adoption in 2023. This survey uncovered some interesting statistics.
Telemedicine Adoption and Patient Satisfaction
One of the most exciting trends this survey uncovered was the patient satisfaction rate among institutions implementing a telemedicine program. The survey found that 87% of patients nationwide were either satisfied or very satisfied with their telemedicine care.
Jason Povio, the President and Chief Operating Officer at Eagle Telemedicine, put it well during a webinar covering the survey results when he said, "Patients are not just excited but genuinely thrilled to really receive that care, not have to travel long distances and have a very meaningful care experience with a physician who just happens to be remote."
It's not hard to imagine why these patients are happy about the care they are receiving. Telemedicine is often adopted to help fill the gaps that healthcare facilities and staff are experiencing, which improves the overall patient experience. (Telemedicine: Meeting the Growing Physician Specialty Shortage)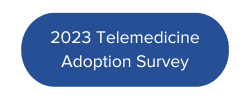 Telemedicine Adoption Barriers & Benefits
While the patient satisfaction rates are overwhelmingly positive, barriers to telemedicine exist. The top challenges telemedicine programs face, according to the survey, include program infrastructure resources for mid-sized hospitals, slow physician response times for small hospitals and poor technology integration for large hospitals. Jason Povio labeled the main concern as interoperability. "It really comes down to one thing for me, and it's really interoperability. Healthcare is still very much a disparate industry. There are EMRs, and PACS systems, and SPOEs, and charge capture systems and telemedicine carts, and they're all separate and, in some ways, best-of-bread. So, you may have a best-of-breed EMR and best-of-breed carts, but they don't talk well with each other. And so, infrastructure and resources is the number one issue that still sort of impedes."
The ability for telemedicine programs to blend well with the other technology and systems already in place is a significant challenge that looks different for each facility. However, the enormous benefits healthcare professionals see from these programs outweigh these challenges.
The highest-ranked benefits include lowered care delivery costs and improved clinician retention. Two areas most hospitals around the country would like to improve, especially with the ongoing physician shortage.
Trends Within Telemedicine: Specialty Adoption, Staffing Gaps & Night Shift Support  
Unsurprisingly, the physician shortage and telemedicine adoption seem to go hand-in-hand. Telemedicine adoption is most prevalent within certain specialties. 52.2% of telemedicine programs help support specialties, while 40.3% help with specialty surge support. Dermatology is the most widely used telemedicine specialty, with endocrinology, gastroenterology, pediatrics, and maternal-fetal programs coming in as close seconds, depending on the size of the hospital.
In addition to specialty programs, telemedicine also helps alleviate staffing gaps and night shift work. Hospitals around the country can agree both are difficult to address.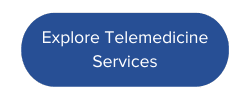 A Telemedicine Success Story: Eagle Telemedicine and Riverside Health System
Riverside, a not-for-profit health network, had difficulty supporting the demand for neurology care, particularly during off hours. After implementing their telemedicine program, they achieved consistent response times across all four care facilities, neurologist retention went up, and they have maintained patient care quality scores. During Eagle's latest webinar, O'Brien Gossage, Riverside's Associate Vice President, Neuroscience Service Line stated, "For stroke alert, we have Eagle neurologists that they see, and we can take care of the patient once they are admitted. So, we are very pleased with the service." This program's success has prompted Riverside to look into additional telemedicine programs.
Telemedicine: A Sustainable Solution
Eagle supports hospitals nationwide by offering specialized care to underserved communities, eliminating locum support costs, preventing hospital staff burnout, managing coverage gaps, reducing unnecessary transfers, and increasing patient census. With over 17+ specialties available, contact us today to learn more about customizing a program to fit your hospital's specific needs.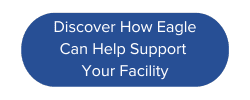 Related Posts:
Solving The Financial Burden with Telemedicine
Why Telemedicine is the Panacea for Escalating Physician Attrition