Are You Looking for a Remote Cardiology Jobs? 
In small community hospitals, cardiac issues are the top reason for transferring a patient. However, research shows many of these cardiac patients don't require invasive procedures, as mild symptoms can be monitored and managed with medications. Cardiology telemedicine physicians mitigate the risk these patients face day in and day out.
This is a situation community hospitals must address, with the aging population and obesity epidemic resulting in cardiac and other comorbidities. These hospitals must be equipped to diagnose and treat a range of heart conditions that present, day and night.
In a rural community, the prospect of hiring a full-time cardiologist for around-the-clock coverage is costly and difficult. A Health Affairs study reported a 23% higher death rate as well as a higher rate of preventable hospitalizations among Medicare beneficiaries with chronic conditions living in rural communities.
Much of this pattern can be attributed to the nationwide shortage of specialists like cardiologists. Living in a rural community amplifies this shortage. The National Rural Health Association reports that 20% of the population lives in rural areas while only 11% of physicians practice in these communities.
Even if the local hospital has a cardiologist on staff, the facility is likely to pay more to recruit and retain that specialist. In addition, the risk of burnout for specialists is high if there isn't backup for nights, weekends, holidays, and vacations.
In this situation, a TeleCardiologist is a lifesaver — able to "beam in" at a moment's notice, night or day, evaluate the EMR, tests, and the patient's condition, then determine whether a transfer is necessary. Up to 50% of patients can be safely treated in their hometown hospital, with a TeleCardiologist monitoring their condition and fine-tuning their treatment.
Eagle Telemedicine helps patients and physicians in rural hospitals by connecting them with experienced TeleCardiologists at any time of the day, night, or weekend. This results in 24/7/365 cardiology coverage, so whenever a patient needs immediate attention a cardiologist is available within minutes. Telemedicine allows many patients to be hospitalized in their hometown — eliminating medical transfer costs and travel stress.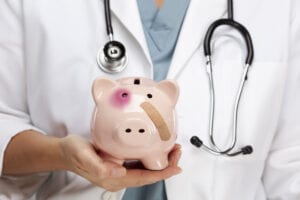 While internal medicine and emergency physicians can handle some cases, many cardiac conditions are complex — requiring a cardiology specialist's expertise to accurately diagnose and treat the specific condition.
What Does a TeleCardiologist Do?
With today's technology, Eagle physicians provide patients with a thorough diagnosis and care via virtual exams, on-site diagnostics, e-stethoscope (assisted by an onsite nurse), and provider-to-provider consultations. 
Common cardiology conditions treated in small hospitals:
Atrial fibrillation: Patients may be experiencing the initial onset of symptoms or chronic issues. TeleCardiologist has access to the EMR to see EKGs, lab tests, including those previously documented. TeleCardiologist performs a history, physical (including e-stethoscope) with the help of an on-site nurse. TeleCardiologist will talk with the patient about symptoms and history, then advise on-site staff on treatment — medications most appropriate to control the condition. 
Congestive heart failure: Hospitals typically see more heart failure cases than myocardial infarction. Often, these patients can be cared for at the small hospital — but some patients have more complex conditions. Their regimen may not be working well, and the patient's condition is worsening, not improving. TeleCardiologist has access to the EMR, reviews all studies, ECGs, chest x-rays, blood tests. Provides guidance on initial management and will see the patient daily to fine-tune treatment, order additional studies, work with the on-site hospitalist to care for the patient. 
Chest pain: Some patients arrive with obvious acute myocardial infarction and must be transferred to a cardiology center with invasive cardiology resources. But if EKG is normal and other signs are negative, the patient may stay at the local hospital. During this phase, especially when the diagnosis is uncertain, TeleCardiologist will review ECG, lab tests, history, and patient exam, and may order additional diagnostic tests. TeleCardiologist can decide to manage or stabilize, either to stay or get ready for transfer.  
With each hospital, every shift, the Tele-ICU specialist remains on-call for all emergencies, patient admissions, and Rapid Response/Code Blue events. They are ready to pivot quickly, to handle one hospital's emergency, then adeptly return to their rounds at another hospital — whatever the situation requires.
When a Tele-ICU runs a Code Blue, they call orders from the foot of the bedside. Every on-site team member knows their role; all have practiced multiple times. An on-site nurse anesthetist or emergency physician can perform intubation, and a general surgeon can insert a central line, as needed. Eagle's intensivists take great pride in their handling of Code Blues, running them seamlessly with the best outcomes.
What Makes Our Remote Cardiology Jobs & Programs Different?
 A customized solution that meets each facility's needs
24/7 on-call coverage – real-time diagnosis and treatment, day or night, on-call for emergent patient consults
 Scheduled consults – submit consult request, then determine the best time for provider/TeleCardiologist within 24 hours
Virtual partnerships – support for onsite specialists when they are unavailable, avoid burnout – nights, weekends, vacations
Outpatient consults – specialists available for outpatient consults, one-off, and post-discharge support
TeleCardiologist documents directly into the hospital's EMR, improving the hand-off process and creating continuity of care.
TeleCardiologists are members of the hospital's medical staff, familiar faces functioning like any provider on the ground.
In many cases, transfer is not necessary, and patients only need a consultation to determine whether they can be retained and treated. With a TeleCardiologist is on call, local hospitals can confidently keep patients who don't require invasive cardiology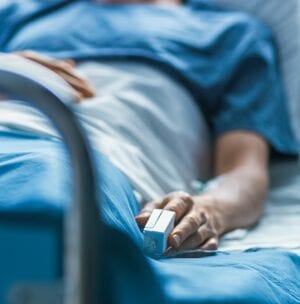 Eagle's Specialty Programs Are Growing
Eagle currently provides 14 medical specialties, and that list is growing. There is a specific need for physicians to step into the TeleCardiologist role.
In building Eagle's roster of medical specialists, "we want to retain high-caliber physicians with excellent communication skills," says Dr. Talbot "Mac" McCormick, Eagle's Chief Executive Officer.
Eagle's orientation program helps physician specialists make a smooth transition into telemedicine, with physician-led training that allays anxieties, so they start work confidently on the first day. On-site hospital teams are also prepped to ensure a smooth adjustment.
The tile specialists provide virtual coverage with their face on a monitor screen — via a highly sophisticated audio/visual cart. Each Specialist is coached in a "webside manner" to easily engage the patient and family, ensuring a productive, comfortable virtual conversation.
Our Specialists report that the patient-family-physician bond can be just as strong as with on-site physicians — often resulting in virtual hugs.
The audio-visual technology is very dependable, rarely malfunctioning. The on-site teams are trained in handling the AV cart, backed by on-call technical help 24/7 to mitigate any problems. On-site nurses often troubleshoot and fix any problems, as they become very familiar with the technology.
Joining Eagle: Benefits for the TeleCardiologist
Eagle's Specialists appreciate working for a nationally recognized physician-led organization. Our Specialists enjoy both the flexibility and clinical support Eagle provides, allowing them to thrive with a balanced lifestyle. They have multiple opportunities for diversity in their work, as hospitals are located in a wide mix of geographic locations. The program size varies greatly as well.
For physicians who don't want the business of running a practice, it's a great option, says Dr. Mac McCormick. "It's an attractive lifestyle for many, particularly physicians who want to practice medicine as an employee." Generally, TeleCardiologists have a "seven days on, seven days off" schedule.
As for pay, TeleCardiologists can start their career at near-top salary level, without spending a decade building a private practice, he says. TeleCardiologists will work with solid medical practices and provide high-quality patient care, with low staff turnover. Very often, Eagle's Specialists recommend Eagle Telemedicine to friends and colleagues as a great career move.
Eagle's TeleCardiologists will make a difference in their patients' lives, and experience a very positive difference in their own lives, says Dr. McCormick.
The Value of TeleCardiology Care
TeleCardiologists help communities meet the needs of their aging population, while also improving the hospital's key success measures — improving patient outcomes.
Also, when small hospitals can retain so many cardiac patients, the additional revenue helps stabilize the hospital's financial health and the community's overall economy. There are cost savings in sharing specialists with other rural hospitals via telemedicine, instead of employing on-site specialists or hiring locum tenens specialists.
Eagle Telemedicine has found that when a hospital keeps just two patients per week, utilizing TeleCardiology services, the Medicare payments for specialist consultations will easily pay for the telemedicine program's $150,000 yearly cost. The hospital's net revenue can increase an estimated $400,000 per year when patients are treated by a TeleCardiologist, instead of being transferred.
This new revenue can be reinvested in additional telemedicine specialists, thereby allowing the small-town hospital to build a diversified set of medical services to meet the community's needs.
TeleCardiologists Save Lives, Save Families
Providers specializing in cardiology will find the hospital teams truly appreciate their support. Patients and family members are forever grateful when a TeleCardiology specialist oversees their loved one's treatment in their hometown hospital — with a positive outcome.
Without the TeleCardiologist's expertise, there could have been an unnecessary transfer to the tertiary hospital — with stress and anxiety, an already at-risk patient doesn't need. The TeleCardiologist will certainly develop strong bonds with patients and families, as was evident during the COVID-19 pandemic. Every cardiologist knows the feeling of a virtual hug.