Like most Americans, I am staying home with my family during the COVID-19 crisis. Social distancing is a good time for us to take life a little more slowly and reconnect with one another. It also gives me time to put our current world situation in perspective.
Perspective is easy to lose in times of crisis.
Many of our partner hospitals have admitted patients with COVID-19 symptoms. Whether the hospitals have an Eagle Tele-ID (infectious disease) program, a telemedicine ICU program or TeleHospitalist services, our physicians are on the front lines with clinical staff and patients. Everyone is focused on ensuring all CDC guidelines are followed to prevent the possible spread of the virus as the patients receive care.
We are proud of their work. We know our solution will help ease the stress on hospitals as the number of infected Americans continues to rise.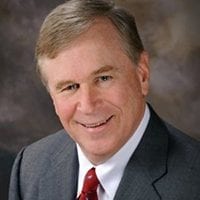 Ed Bonn, MSHA, FACHE
Regional Director, Business
Development at
Eagle Telemedicine
Eagle helps hospitals stay on an even keel
These times are anything but ordinary. Amid the COVID-19 crisis patients are still presenting to hospital emergency departments with symptoms of stroke or heart attack. Others have the flu, pneumonia, or complications from a recent surgery. Some patients are quite elderly and suffering from cancer, kidney disease or pulmonary difficulties that began long before the coronavirus appeared on the scene.
These patients deserve all the care we can provide. Just like the days before anyone had heard of the coronavirus, telemedicine physicians are helping to keep our partner hospitals fully staffed with routine coverage and providing stop-gap crisis coverage.
With hospitals seeing an influx of patients, adequate staffing is more crucial than ever. I've been thinking a lot about frequently over-looked indicators of impending physician shortages and how to avoid them.
COVID-19 crisis shows metro and suburban hospitals can be underserved, too
We usually point to the nationwide physician shortage—the numbers that are updated regularly by the Association of American Medical Colleges (AAMC)—when we talk about community hospitals struggling to achieve consistent staffing. We often speak of rural hospitals that are underserved in terms of ready access to physician resources, but many metropolitan and suburban hospitals find themselves underserved, too. the national shortage situation isn't the only reason hospitals struggle to find the physicians. Several hospitals I've visited recently are suffering from shortages that aren't directly connected to the numbers from the AAMC.
The classic example of such a shortage — from coast to coast — is the battle between competitor health systems to employ community physicians. The payor market drives us to build integrated delivery systems, but there are usually winners and losers in these scenarios. A telemedicine program can help you avoid crisis mode when doctors leave your facility for what they perceive to be greener pastures.
Experience makes a difference
Sometimes, when I call or visit hospital executives, they expect a typical vendor sales pitch.  When they learn I've walked in their shoes — having served as a hospital and health system executive in Georgia for over 30 years — they pay attention. When I lead with the question, "What problem are you trying to solve?" hospital leaders seem to appreciate bringing to the conversation the experience and  insight that comes from a career leading hospitals and health systems, serving communities health needs day in and day out, and in times of crisis.
I have a passion for quality healthcare. This passion continues in my work with Eagle. I advocate for telemedicine not because "everybody's doing it," but because it offers a real solution to quality challenges. I have decades of experience solving and innovating during my healthcare career.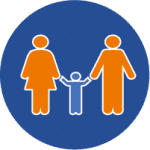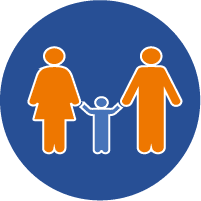 Patient Retention: Telemedicine can reduce patient referrals, increase patient preference, and improve the overall quality of care.

Staffing Solutions: Telemedicine offers a solution to physician shortage and where onsite staff are struggling to maintain an appropriate level of patient care.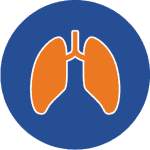 Specialist Access: Telemedicine allows patients to receive care when the hospital lacks a specialist, or if local specialist requires night or weekend coverage.
The challenges haven't changed
None of us knows when the coronavirus crisis will end. I have faith that it will soon. In the meantime, the day-to-day challenges facing hospitals are the same. While hospital executives and medical teams focus on response to the crisis, they should not lose sight of other pressing issues like staffing gaps and their external—and internal—causes.
Out of this crisis, a great resource for providing front-line medical care without exposing physicians to the virus is emerging — telemedicine. It's predicted that many states won't see peaks in infections until late April or early May.
The COVID-19 crisis is teaching us to coordinate telemedicine coverage in advance. Telemedicine can better leverage the thin medical coverage available in many hospitals.
At Eagle, we can help you keep your eye on the ball no matter what challenges come your way.
Ed Bonn is regional director, business development for Eagle Telemedicine. In addition to his hospital and health system executive roles, Ed served in various leadership positions with the Georgia Hospital Association, including as Chairman of their statewide quality initiative, the Accountability and Health Safety Committee. He is a former board member of Alliant Health Solutions and the Georgia Medical Care Foundation, which is Georgia's Medicare Quality Improvement Organization.  By appointment from the Governor of the State of Georgia, Ed served on the Georgia Department of Community Health's advisory council for Certificate of Need regulations. He is a Fellow in the American College of Healthcare Executives