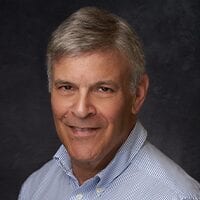 Dr. Richard Prokesch
Infectious Disease Medical Director &
Telehealth Infectious Disease Specialist
Telehealth for Infectious Disease: Long Before COVID
A few decades ago, doctors Richard Prokesch and Talbot "Mac" McCormick were newly-minted doctors working at an Atlanta hospital. Today, both are leaders at Eagle Telemedicine, providing medical expertise to small rural and inner-city hospitals that desperately need the coverage.
"Even before the pandemic started, we saw tremendous growth in numbers of hospitals requesting infectious disease programs," says Dr. Prokesch, an infectious disease Specialist with Eagle. "The pandemic accelerated that need especially in areas where they don't have that expertise. COVID underscored how useful telemedicine could be in hospital practice. Many practitioners switched to telemedicine to provide virtual visits."
Since then, infectious disease expertise has emerged as a top specialty offered by Eagle Telemedicine, and Eagle is actively recruiting physicians to fill that need.
To recognize his contribution to Eagle's growth, Dr. Prokesch has received a much-deserved position in Eagle's leadership — he is now Eagle's Medical Director Infectious Disease program and a member of Eagle's Physician Leadership Council.
"With four years of service as an infectious disease telemedicine provider at Eagle, Dr. Prokesch has demonstrated his commitment to providing exceptional patient care and ability to train new physicians," says Dr. McCormick, CEO of Eagle Telemedicine. "This new role will allow him to develop and deploy clinical strategies to better serve Eagle Telemedicine clients, their patients, and communities."
After a long career in clinical private practice, Dr. Prokesch has easily adapted to telemedicine. In this article, he reflects on how this shift in his career path transpired, from an "out of the blue" phone call from his long-time friend, Dr. McCormick.
Eagle Soars, One Specialist at a Time
This story starts in 2017, when Dr. McCormick was focused on building Eagle's TeleHospitalist program. In his discussions with hospital leaders, Dr. Mac sensed they would need physicians from medical specialties — including infectious disease. He immediately thought of his long-time friend, who had set up private practice in Atlanta.
Dr. McCormick's phone call to Dr. Prokesch: Would he be interested in telemedicine? Working with patients, sharing his expertise, but providing the service virtually?
Interesting proposition, Dr. Prokesch discussed it with his daughter, also a physician specialist in infectious disease and a partner in his practice. They agreed it could work, as he would have a flexible schedule to continue seeing patients in his Riverdale, Georgia clinic, which is located just south of Atlanta.
Within a few months, Dr. Prokesch was on board with Eagle as a telehealth for infectious disease specialist, providing virtual consults to a hospital in North Platte, Nebraska. "They had one Infectious Disease specialist, but he was by himself, couldn't take vacations or any time off, and they needed coverage. They signed on, and since that time the program has really grown."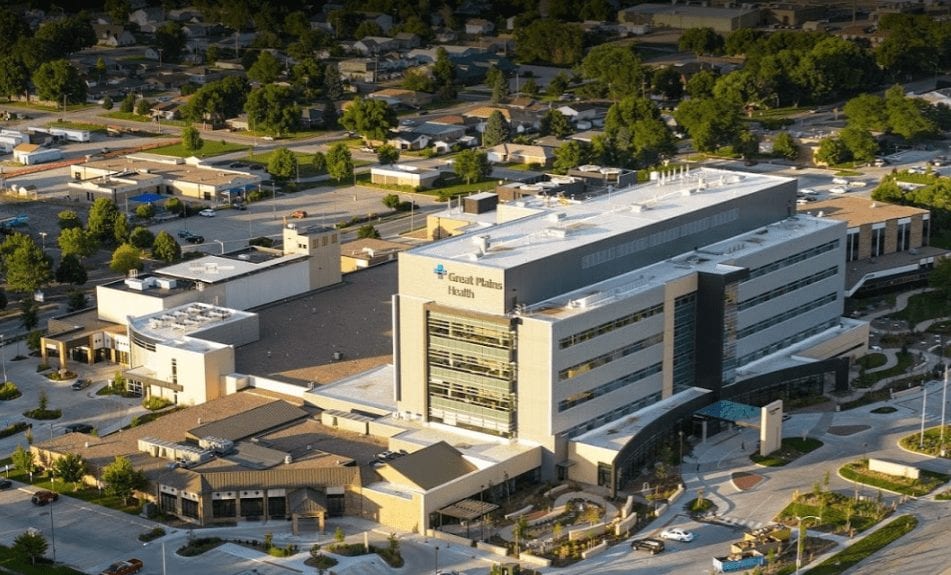 GREAT PLAINS HEALTH • NEBRASKA • INFECTIOUS DISEASE
Key Benefits
Manage demand for ID services using telemedicine consultation
Avoid recruitment and high salary costs
Infectious Disease Adapts Well to Telemedicine
At first, Dr. Prokesch was "kind of concerned" about how patients would react to seeing his face on a TV monitor, wheeled in on a cart. "I could imagine the patient looking around, asking 'Where is he?"
The truth is, "most patients are extremely appreciative that a specialist can be brought in so they can get excellent care," he says. "I remember only one patient, he had schizophrenia, he said I don't like television, I want my doctor in the room. I said, 'I am in the room.' Then he calmed down."
As time went on, these hospitals have brought on additional telemedicine specialties, says Dr. Prokesch. "Now patients and staff are used to it, they're ready to smile for the camera. It's become a good experience and as more people get familiar with it, more are accepting the telemedicine cart. More nurses are getting familiar with assisting the telemedicine specialist, which is very, very helpful."
 His advice: "It takes a certain type of person to do this work. My partner did it for a while, but it was not his thing. Some physicians struggle with the technology. It's important that the physician has a level of comfort with the technology. But, with EMRs in all medical facilities now, more and more physicians have that comfort level."
Also, it helps to have an outgoing personality, with a "webside manner" — as opposed to bedside manner. "It's a skill that can be learned, but requires a comfort level with the technology," he adds.
"Infectious disease translates well into telemedicine," says Dr. Prokesch, "because we don't perform procedures per se. Our procedure is using our brain, figuring out what's going on with our patient, reviewing the history, labs and radiographic data. It's a very good modality for infectious disease."
The physical exam via the telemedicine cart works well, with the help of a nurse onsite. "We can't touch the patient, but the nurse can help with that, and use the e-stethoscope to listen to heart, lungs and bowel sounds."
He's been able to keep his private practice and was assured early on that he could have as much telemedicine work as he wanted. "My primary practice is my private practice," he says, "but clearly telemedicine could evolve into a full-time job, as there's more and more demand."
"For any physician who has had enough of private practice, telemedicine is an excellent transition," he adds. "You can do telemedicine from anywhere, from your vacation home."
Dr. Prokesch enjoys interacting with different demographics. "I'm in Atlanta, and when I beam into my rural Nebraska hospital, I interact with farmers, with very different people from my regular patients. I enjoy it, they are fun people to deal with." says Dr. Prokesch.
Over the past year, Dr. Prokesch has witnessed the growth in need for Tele-ID physicians. Eagle has signed multiple new contracts with hospitals and is actively recruiting and training infectious disease telehealth providers to meet the increasing need.
As Medical Director, Dr. Prokesch acts as a conduit between the facility and the Tele-ID doctors to guarantee seamless patient care in a virtual environment.
He also works more closely with hospital boards and CEOs. "If a hospital is considering telemedicine services, I'll talk virtually with the hospital leadership to explain how infectious disease telehealth works and how successful it can be for hospitals who have that service."
In addition, Dr. Prokesch actively participates in recruitment, orientation, and training of telehealth for infectious disease physicians at Eagle. "I was lucky to have Dr. McCormick as a long-time colleague, friend and mentor when I joined Eagle Telemedicine, and I will provide that same mentorship for new recruits."