Eagle Surge ProtectionTM
Improve your hospital staff management and avoid hiring expensive back-up physicians with Eagle Surge Protection. One of our most flexible telemedicine applications, Surge Protection, allows hospitals to add staff in an instant. Access expert remote physicians to manage increased patient volume in the Emergency Department (ED) or support hospitalists overwhelmed by admissions or changes in patient care requirements.
Hospitalist overload and ED bottlenecks can happen at any time, but with Eagle Surge Protection™, your hospital can access expert TeleHospitalists whenever you need assistance with patient admits. It's ideal for rural hospitals with limited local physician resources, or metropolitan hospitals where surges can happen at any time, day or night. With Eagle Surge Protection™, you'll improve hospital staff management and always be prepared.
Eagle Surge Protection™ is a coverage model that can enhance Eagle's TeleCross-Coverage or NP/PA Backup service offerings.
Hospitals are working to drive down 30-day readmission rates for the benefit of patients, and to avoid reimbursement cuts by the Centers for Medicare and Medicaid (CMS). In our third post on the impact of the Hospital Readmission Reduction Program (HRRP), we discuss:
Where patients with conditions associated with HRRP penalties are admitted to the hospital
And, where patients turn-up when they experience complications after an inpatient stay – it's the Emergency Department (ED), of course.
Which HRRP conditions are most associated with admission from the ED?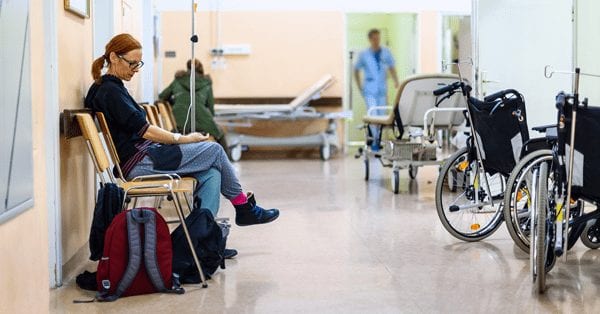 Critical Access Hospital Improves Hospital Staff Management with Telemedicine
Key Benefits
Fewer Transfers
Sustainable Staffing Solutions