During a telemedicine neurology exam, a remote doctor uses their expertise to diagnose patients and provide treatment for multiple serious conditions including stroke, Transient Ischemic Attack (TIA), breakthrough seizures, Parkinson's disease and other neurological disorders.
Keep reading to learn how a virtual doctor delivers excellent patient care via a TeleNeurologist program, and the value they bring to patient care in the smallest community hospitals. Patients and their families easily adapt to telemedicine, thankful that a specialist is so readily available — saving them from a long drive to a tertiary hospital. Eagle's Specialists comment on the "virtual hugs" they receive from patients and family members.
Conditions Diagnosed During a Telemedicine Neurology Exam
1. Cerebral Aneurysms
Unruptured aneurysms are often discovered when the patient has symptoms of headache or dizziness. If the patient has an ocular motor palsy, it may be identified during a routine exam.
A ruptured cerebral aneurysm or a subarachnoid hemorrhage (SAH) involve a bulging blood vessel that bursts in the brain — which can cause permanent brain damage or death if not treated immediately. The main symptom is a sudden, severe headache. Patients often refer to these as the "worst headache of my life" or a "thunderclap headache."
Hospital care is needed to stop bleeding and limit brain damage. Treatment may include surgery or catheter-based therapy.
An SAH is a neurological emergency — a life-threatening aneurysm that results in a stroke. A TeleNeurologist will request a computerized tomography (CT), angiographic study and intensive care. Telemedicine adds value because of the rapid ability to review the test results and develop a patient care plan with the on-site provider.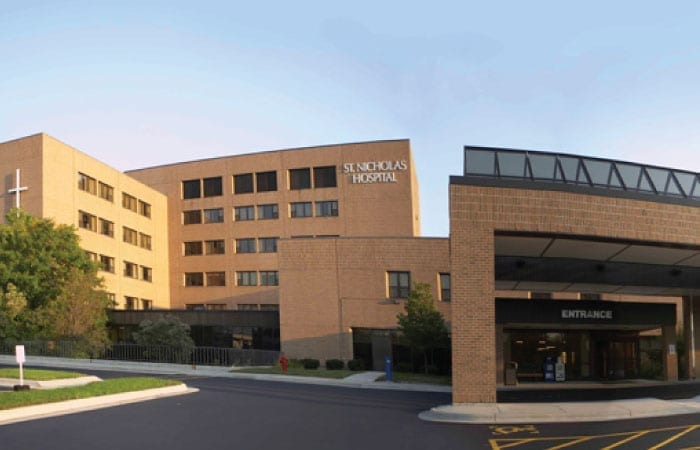 HSHS St. Nicholas turns to Eagle for TeleStroke services to improve patient access to specialist care and provide work-life balance for onsite staff. St. Nicholas had one neurologist on staff who was on call 24x7x365. To to take the work load off the neurologist, the hospital began to look for options to provide him with support.
2. Encephalitis 
Encephalitis causes inflammation of brain tissue, triggered by one of several viruses. People with a weakened immune system, the elderly and children are most vulnerable. While those with a mild case of encephalitis will fully recover, the virus involved and severity of inflammation will determine the patient's recovery.
Viral encephalitis can develop along with another viral illness, including measles, mumps, rubella, influenza, chickenpox, herpes simplex and West Nile Virus. Herpes simplex type 1 virus is a common, serious cause of viral encephalitis as the virus can travel to the brain, causing sudden seizures or mental changes, even leading to coma or death.
Complications from encephalitis can be serious and patients are often disoriented, requiring hospitalization. The TeleNeurologist can be available within minutes of admission, providing the examination, discussing exposure history with friends and family, and ordering appropriate testing — magnetic resonance imaging (MRI) scan, spinal tap, or an electroencephalogram (EEG), as well as blood tests. This fast, expert response via TeleNeurology programs greatly increases the odds for an optimal recovery.
3. Head Injuries
With head injuries, the patient examination often reveals both the type of injury and signals the severity. The patient history reveals the mechanism:
Did they fall off of a bicycle? Were they wearing a helmet?
Did a teenager hit their head during a football game?
Did an elderly patient fall at home — bathroom vs. carpeted area? Or did the patient fall outside on concrete during a walk?
The mechanism really matters in these situations. However, what happened after the head injury can also be revealing. Did the patient lose consciousness?  The patient exam may also reveal focal findings.  A focal neurologic deficit is a problem with nerve, spinal cord or brain function, which impacts a specific area of the body — right side, left side, eyes, tongue or ears. While performing the telemedicine neurology exam, the remote physician will look for these symptoms by evaluating the patient's speech, vision and hearing.
If the injury is severe, the patient will often have a CT as the first study of the injury. The TeleNeurologist will review the CT scan before requesting additional imaging or studies. After these studies are complete, the remote physician will assess the injuries' severity and outline the appropriate care.
4. Normal Pressure Hydrocephalus
This brain disorder is caused by excess cerebrospinal fluid that has accumulated in the patient's brain ventricles. These patients often appear confused, have difficulty reasoning, struggle to walk and lose bladder control.
In this situation, a virtual neurologist will order and review an MRI to determine if the findings are consistent with normal pressure hydrocephalus.
Dr. Arum Sherma, TeleNeurologist & Board-Certified Psychiatrist & Neurologist spoke about his process for diagnosing a recent patient with signs of normal pressure hydrocephalus:
After discussion with the patient's cardiologist, primary care physician in the  hospital, the patient and the patient's family, we [the medical team] decided to pursue inpatient workup for normal pressure hydrocephalus. In collaboration with the interventional radiologist, we did a large volume lumbar puncture removing excess cerebrospinal fluid. Afterwards, physical therapy worked with him.
A few hours later, it was like night and day. The patient was able to walk and was much more steady on his feet.  I can say now that his life is going to be much. I was able to provide this for the patient. It's also an example of the way that I collaborate with other physicians on site as TeleNeurologist to advance the care of patients.
TeleNeurology can make the critical decision whether your hospital can treat a patient on-site — or if they require tertiary care, greatly expediting the transfer process when necessary. TeleNeurologists collaborate with local EMS and hospital ED teams to prepare for incoming patients so they receive treatment quickly, as every minute counts.
In these four cases, it's evident just how valuable TeleStroke service and coverage is — providing small rural, community and inner-city hospitals with access to expert neurologists at a moment's notice and improving metrics in a number of ways.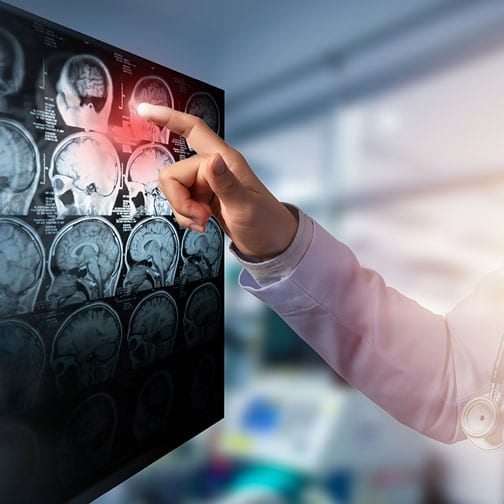 5. Seizures
A seizure occurs suddenly, caused by an uncontrolled electrical disturbance in the brain. The seizure affects the person's behavior, movements, and level of consciousness. Anything that disrupts the brain's nerve cells and communication pathways can lead to a seizure. Lack of sleep, high fever, flashing lights, medications, head trauma and autoimmune disorders can lead to seizures.
Seizures can happen after a stroke, a closed head injury, an infection such as meningitis or other illness. Very often, however, the cause of a seizure is unknown. When two or more seizures occur at least 24 hours apart, without an identifiable cause, the condition is generally considered to be epilepsy.
There are several types of seizures, ranging in symptoms and severity. The location in the brain where the seizure occurs will determine the seizure type; how far the seizure spreads is also an important factor. A seizure may last just 30 seconds to two minutes; when it lasts over five minutes, the seizure is considered a medical emergency.
Seizures are diagnosed via visual inspection, which a telemedicine neurology exam is well-suited to achieve. The TeleNeurologist examines the patient to determine the type of seizure they are having, whether it is a generalized tonic or colonic seizure or an absence seizure. The other way to diagnose a seizure is with an EEG. In this case, a TeleNeurologist can easily read the results of the EEG by accessing the hospital's EMR.
The TeleNeurologist's expertise in understanding symptoms and test results will expedite treatment of seizures. While seizures can be managed with medications, the side effects can significantly impact daily life. With telemedicine, the TeleNeurologist can help patients achieve a balance in seizure control and medication side effects.
6. Stroke
Stroke can be devastating to a patient. However, diagnosing stroke can also be very predictive as the blood vessels supply different parts of the brain. When blood flow is suddenly disrupted in one brain region, the TeleNeurologist will see specific evidence. For example, if the left portion of the patient's brain doesn't have blood flow, the patient might present with weakness on the right side. Telemedicine is the way to save as much brain as possible because it offers rapid access to a neurologist.
In my training my mentor said, all you need to diagnose stroke is a good history, a good physical exam and a non-contrast head CT scan. — Arum Sherma, TeleNeurologist & Board-Certified Psychiatrist & Neurologist
The patient history, physical exam and a CT are required to start treatment. Additional information is beneficial, including the patient's history:
When did the symptoms start?
What medications is the patient using?
Does the patient have any events in their past that would preclude them from certain treatments?
The TeleNeurologist will also determine what kind of stroke the patient is having – ischemic or hemorrhagic.  If it's a hemorrhagic stroke, the TeleNeurologist will likely assess the patient's blood clots and if any blood-thinning medications may have contributed. Other tests that may be requested by the remote neurologist include an CT angiogram or MRI. If more specialized tests like a CT perfusion test are needed and available, the TeleNeurologist will order these secondary tests for the patient.
TeleNeurologists Save Lives, Save Families
Neurology providers will find the hospital teams appreciate their support and expertise. Patients and family members are grateful when a TeleNeurology specialist oversees the treatment in their hometown hospital — with a positive outcome.
Benefits of Eagle's TeleNeurology service:
Customized service to meet each facility's needs
24/7 on-call coverage, day or night, for real-time diagnosis and treatment
Scheduled consults on request
Virtual partnerships to support for onsite specialists — nights, weekends, vacations
Outpatient consults and post-discharge support
TeleNeurologists document every detail in the hospital's EMR, facilitating hand-off process and improving continuity of care.
TeleNeurologists are hospital medical staff members and colleagues, functioning like any medical provider on the ground.
How can telemedicine improve care at your hospital?