TeleCardiology Services Give Hospitals Staffing Flexibility
TeleCardiology services allow hospitals to only pay for a specialist when a specialist is required. While cardiologists are desperately needed in small community hospitals, statistics show these specialists are more drawn to practicing in urban areas. The most affected areas are Western and Midwestern states, which have 25 to 50% fewer cardiologists than the national average. Of the already practicing cardiologists, 60% are over the age of 55 and are nearing retirement. Demand for cardiologists is projected to increase 18% every year through 2025.
This shortage has pushed hospital specialists' salaries upward, with non-invasive cardiologists generating an average annual salary of $468k. For most small hospitals, it's simply not feasible to hire a cardiology specialist. Locums tenens support is also far too expensive; especially as a long-term solution. Small hospitals are increasingly turning to telemedicine, where they benefit from sharing a specialist's time and costs with other small hospitals.
With telemedicine, your hospital only pays for what you need – custom coverage models available including scheduled consults or 24/7 coverage. When hospitals make telemedicine investments, more patients receive treatment in their local hospital instead of being transferred to a distant tertiary center.
TeleCardiology Services Generate Revenue
This system works well with the Medicare payment schedules which allow hospitals to generate revenue via the inpatient prospective payment system (IPPS). Under Medicare, this is how hospitals receive payment for the care they provide.
Diagnosis-related groups (DRGs) are a major component of this payment system. Each DRG has a payment weight based on the estimated cost of treating each specific type of patient. When a patient is billed for inpatient care, a DRG is assigned based on their condition (documented as ICD-10 codes). The hospital is paid a fixed amount for that DRG based on Medicare's payment formula and is not related to how much money the hospital actually spends on treatment.
If a hospital can treat you for less than Medicare pays for that DRG, the hospital financial stability of the hospital grows. When the hospital spends more money than Medicare pays for that DRG, the hospital loses money on the hospitalization.
WHITEPAPER: Strategies and Tips to Reduce Readmission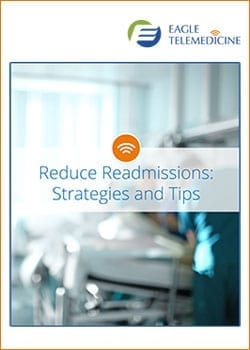 Many factors go into how the Medicare-assigned payment rate is calculated – estimated labor, facility maintenance and resource costs; whether it's a teaching hospital; if the hospital is in a rural area; if patients include a disproportionate percentage of the poor and uninsured population. Each factor adds to the hospital's payment rate. For example a hospital in Chicago has higher costs than a hospital in Springfield, Illinois. So the Chicago hospital will most likely have a higher payment rate than the Springfield hospital.
Through telemedicine, one-fourth to one-third of ED transfers could be retained by a hospital without cardiac interventional capability. One study showed how effective access to specialists can be; of 677 patients who could have been transferred, 410 were determined to only need non-invasive treatment). When telemedicine is able to limit rural hospital transfers of patients with acute myocardial infarction, heart failure, cardiac arrhythmia, and chest pain, the hospital captures more DRG payments.
TeleCardiologists provide non-invasive treatment, so any STEMI/heart attack patients will still need to be transferred. However, the transfer process is fully managed by the TeleCardiologist who makes the diagnosis, determines the need for transfer, and guides on-site staff in preparing and managing the patient during transfer.
Bottom line: When more patients are retained and treated in a small community hospital, the hospital's revenue stream benefits greatly.
In an Eagle case study, one rural Kentucky hospital found that when patient transfers were cut in half – reduced from 10 to 5 per month, the hospital's ROI was bolstered significantly, providing an extra $500k in revenue annually, easily covering the costs of implementing the telemedicine program.
Another hospital using Eagle TeleSpecialty services reduced locums costs by $200,000+ annually. The hospital's also captured an additional $55,000+ in annual revenue as more DRG-related payments were received for more patients treated on-site.
A few years ago, hospital administrators asked "What is Telemedicine?" Today, they want to know "How much will Telemedicine cost?" Now and then, hospital leaders are asking the wrong question. What they really want to understand is the return on investment (ROI). In every situation where inpatient telehealth is considered, costs factor prominently in the decision. But, let's discuss savings and hospital revenue generated from a well run telemedicine program. The key factors that drive our clients to implement telemedicine are:
Impact on hospital transfers
Improved clinical metrics
Patient and family satisfaction
Physician retention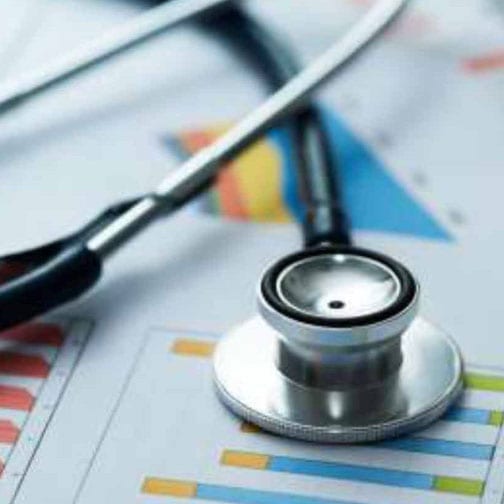 Limiting Patient Transfers Keeps Patients (and Hospital Staff) Safe
Transferring a patient can be much costlier than people realize due to liability of the transfer; the patient is at risk for injury during the transfer (along with the risk of potential lawsuits).
While that may be obvious, other underlying costs aren't so blatant. For example, patient transfers can post a significantly high risk to caregivers. They have become a leading cause of medical workplace injuries – and have "a very real impact on a hospital's finances and resources," according to an OSHA report.
OSHA's findings:
Workers in hospitals suffer injuries and illnesses at nearly twice the national average
The incidence rate for injuries among nursing aides, orderlies, and attendants across the healthcare industry was nearly four times that of all other occupations, at 4.4 per 100 full-time workers.
Patient handling injuries accounts for about 25 percent of all workers compensation claims for the healthcare industry.
In terms of wage replacement, patient handling injuries are among the most expensive type of hospital worker injuries.
Clearly, fewer patient transfers results in more billing revenue for the hospital, and far less risk to patients and hospital staff. As hospitals weigh the costs of implementing a telemedicine program, these factors must be included in the value equation.
TeleCardiology services give your patients access to the treatment they deserve
TeleCardiologists are available to see patients experiencing cardiac symptoms at a moment's notice. These are board-certified cardiologists who can expertly diagnose the patient, assess whether transfer is needed or not and make treatment recommendations in real-time. The TeleCardiologist will that monitor the patient's condition, documenting every detail in your hospital's EMR system.
With TeleCardiology services in place, your on-site staff will work with a small pod of TeleCardiologists allowing everyone to work together seamlessly. Consider the TeleCardiologist a full member of your patient care team. Eagle TeleCardiologists enjoy making connections and forming relationships with the on-site nursing staff and come to know them on a first name basis.
A community's strength depends on a hospital that delivers essential healthcare in emergencies. Given the obesity epidemic and an aging population, cardiac conditions are on the rise. Eagle's TeleCardiology program ensures that every patient gets the specialist care they need, within minutes, for an optimal outcome.
How can telemedicine improve care at your hospital?