Recently, I was quoted in a Medical Economics article about the benefits of telemedicine in rural areas and the hospitals that serve these communities. The article focused on technology solutions for combating the physician shortage. The article addressed how the Association of American Medical Colleges (AAMC) recognizes the importance of telemedicine in helping physicians become more efficient and extend their reach to more patients who need them.
It's a story that can't be told too often today.
Bridge the staffing gap
The type of telemedicine we offer—two-way audiovisual communication between a doctor "beamed in" from another location and a patient—delivers broad benefits to any rural hospital.
First, it eases the struggle small community hospitals face in attracting top quality physicians to their rural location. Second, it offers an effective alternative to the frequent transfer of patients to distant tertiary referral hospitals to get the care they need. We see the benefits time and again as forward-thinking hospitals rely on telehealth in rural areas to bridge the staffing gap:
Reduces rural hospital transfers
Increases admissions, patient census, and revenue.
Increases patient satisfaction.
Improves quality and consistency of care through 24×7 access to expertise.
Facilitates education and training for support staff.
At its most basic level, telemedicine programs help rural hospitals engage remotely with hospitalists in other locations to provide collaborative support for nurse practitioners, physician assistants, and other clinical staff, as well as nocturnist coverage without having to hire additional physician staff. Telemedicine can also bring in specialized care through TeleNeurology programs, Tele-ICU, and TelePsychiatry.
Big Locums Savings with TeleNeurology
A rural hospital in Enid, Okla., was unable to provide specialized care to patients without having to transfer the patients to Oklahoma City or Tulsa, each 100 miles away. The facility began looking for a more sophisticated system for treating stroke and other acute neurology patients on-site.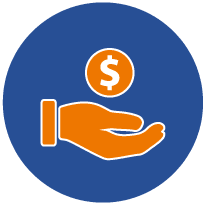 Locums Savings of
Approximately $200,000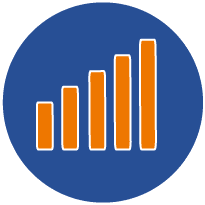 Increased Revenue 
$50,000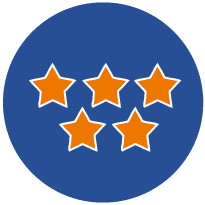 Positive Staff &
Patient Feedback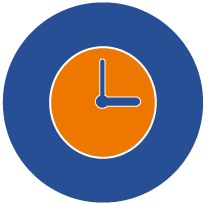 Response Time of
15-minute or less
The vice president and CFO of the hospital, became an advocate of rural telemedicine as a result of a reduction of locum support costs for neurology and reduction in patient transfers. "Conservatively, it is anticipated that access to teleneurology services will provide in excess of a $200,000 reduction in locum support costs annually and additional revenues in excess of $55,000 a year," he said.
The care is first-rate and immediate. Wherever they are, Eagle teleneurologists can respond within 15 minutes to any patient suffering a stroke or seizure, do a diagnosis, prescribe a thrombolytic drug or other medication, and determine the most appropriate level of treatment.
An urgent mission
A Modern Healthcare article reported that 51 rural hospitals have closed since 2010, with 283 in danger of going under—more than 10 percent of all such facilities. As costs go up and the supply of physicians continues to dwindle, telemedicine in rural areas offer a lifeline that hospitals rely on—not only to continue to serve their communities, but also to expand their offerings in a practical, economically viable way.
For more information on how to launch a telemedicine in rural area, contact us here.