Why is telemedicine hospitalist support in demand? There is a nationwide shortage of physicians, which is predicted to increase to as much 139,000 within 10 years. Meanwhile, 20% of US citizens live in a rural area, while only 10% of doctors practice there. Hospitalists often work long hours to manage patient care; 67% reported career burnout that was "significant" or "very significant." Rural hospitalists have a high burnout rate due to long hours plus more responsibility. To retain these providers, some rural hospitals are increasing hospitalist pay as much as 5-6% every month.
Hospitals across the country are leveraging TeleHospitalists and TeleHospitalist companies to manage high turnover and the length of time required to recruit new physicians. After the stress of 2020, more hospitals are considering telemedicine hospitalist support or TeleNocturnist coverage to reduce burnout and stress for existing staff. Physicians that report higher rates of burnout are more likely to make mistakes and search for new opportunities.
Telemedicine and Healthcare – What's Fact? What's Fiction? 
The concept of telemedicine physicians "beaming" into a hospital room may seem like Star Trek Healthcare. You may wonder at the efficacy, when the physician is a face on a TV monitor. Truth is, telemedicine is a proven effective practice in medical care. What are the facts about telemedicine patient care?
How Telemedicine Hospitalist Support Helps
Providing care during both day and night shifts, virtual hospitalists offer balance and support by easing the load for existing staff and ensuring a high standard of quality care around the clock. We see this playout in three ways:
1. Nurse Coverage with TeleNocturnist Support
Smaller hospitals, those with less than 25 beds, often have fluctuating needs for nocturnist coverage. In addition, these hospitals often transfer high acuity patients. At these facilities, inpatient care is often palliative, swing bed, post-surgical or focused on monitoring. There are few codes to manage during the night shift.
As a result, the Emergency Department (ED) physicians support nursing staff to manage codes. (Although TeleHospitalist often support onsite code management – even when a code blue is called.) TeleNocturnist support experienced, often tenured nursing teams by performing rounds and answering emergent questions.
In addition, nurses are sometimes reluctant to wake-up a daytime physician to authorize a minor medication, request for food or low priority patient need. And, when they do connect with the on-call doctor, there is often a delay before the patient is seen.
This option is cost-effective because recruiting and retaining hospitalist is expensive – sometimes more expensive in rural areas. It also allows the hospital to manage sudden changes in the need for patient care, which is a topic that is top-of-mind after a year of managing multiple COVID-19 surges. When TeleNocturnist hospitalist support is combined with Eagle Surge ProtectionTM, smaller hospitals are able to provide needed rest and work-life balance to their full-time hospitalist. With Surge Protection, telemedicine hospitalist support the ED physicians when there is a sharp increase in patient volume.
Where do hospitals turn when they cannot recruit (or afford to recruit) more hospitalists? How do they retain the hospitalists they have? These hospitals turn to telemedicine to reduce the burden of night calls and nocturnists care.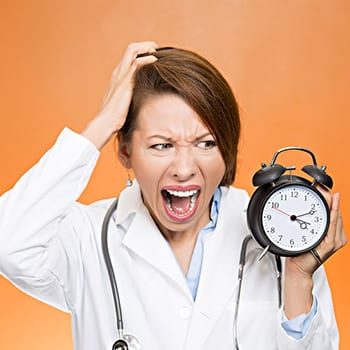 2. Advanced Practitioner Back-up
We call this NP/PA Back-up. The goal of this coverage is to minimize the number and usage of full-time staff on-call. The number of nurse practitioners is expected to increase by 50% between 2019 and 2029. Hospitals of all sizes and types, including Long-Term Acute Care Hospitals (LTACHs), are staffing day and night shifts with a combination of remote coverage, onsite physicians and advanced practitioners.
Nurse practitioners and physician assistants have the training to provide much of the care delivered by a full-time, on-site hospitalist. When a question does arise, telemedicine hospitalist support can resolve the issue, which leaves the staff physicians available for more serious care, as well as patient admissions and discharges.
3. TeleNocturnists & Surge Protection
At larger hospitals, emergency physicians cannot leave the ED to respond to codes. In these situations, TeleHospitalist teams are used to:
Minimize the number of nocturnists needed at the hospital.
Bridge staffing shortages due to vacation, holidays or continuing education – saving the hospital from using expensive locum tenens coverage.
Increase rounding and improve response times for inpatient requests and ED care.
Related to the ED, telemedicine programs offer large facilities the flexibility to redirect the telemedicine hospitalist support to cover the ED when patient demand is high. It's well known that long wait times in the Emergency Room negatively impact patient satisfaction scores. Excessive wait times may also impact other hospital metrics, like 30-day readmission rates. Determining who to admit and how to care for a patient is objectively easier when a physician is under less pressure and has more time.
It's a seamless solution to the physician shortage, one that Eagle Telemedicine innovated, and one that serves to give patients the expert care they deserve during both day and night shifts.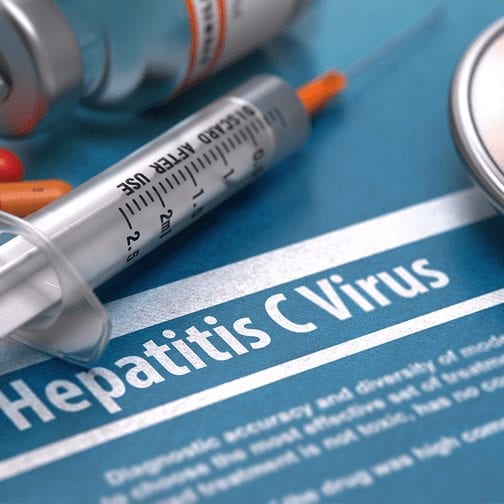 Having an ID specialist on staff is not always possible. Eagle's Tele-ID specialists are ready to support these hospitals, available for consult at a moment's notice – ensuring fast, accurate diagnosis and optimal treatment, and preventing the need for transfer to a tertiary care center often a considerable distance away.
How TeleHospitalist Coverage Helps
Anmed Health Cannon, located in rural South Carolina, achieved a 26% increase in admissions by adding TeleNocturnist coverage. This use of telemedicine allows at least 40 patients per month to receive care closer to home and reduces delays in care for patients in the community.
Eagle Telemedicine specializes in customizing the telemedicine hospitalist program to meet the specific needs of each facility. In some cases, we've even assigned small teams of TeleHospitalists to manage care across the network – performing virtual rounding and on-call coverage at a smaller hospital in-network and Surge Protection at that hospital's primary transfer facility.
How does this help the hospital and the patient? The small team of doctors serving both hospitals is able to work seamlessly across facilities to manage transfers and distribute costs.